Sonoma Valley Wine Country Tour
Wine Country
Sonoma Valley Tours
Private Wine Tours

Sonoma Wine Tours
Highlights
Marina district home to the Palace of Fine Arts.
The historic Presidio and the world famous Golden Gate Bridge.
Marin County home to the picturesque Sausalito.
Carneros wine growing region home to the Wine Country best Chardonnay and Pinot Noir.
Gourmet Picnic lunch often takes a place within a winery or at Jack Cheese factory.
Visit Sonoma back roads and its hidden wineries and meet with winemakers.
Drive back to San Francisco via Sonoma Valley with an optional stop at Sausalito.
Description of Sonoma Valley Tour
This is all day Sonoma Valley Wine Country Tour takes you to California's world famous Premium Wine making regions and the birth place of both the Statehood of California and the first American wineries.
Sonoma sunny Valley is located only an hour north of foggy San Francisco. We start this memorable day with a trip across the Golden Gate Bridge on the way to the historic Sonoma Wine Country.
Sonoma Valley Wine Tour offers you a unique and in-depth tour to explore all Sonoma Valley in one day where other tours don't go. You will have some excellent wine tasting. Wine tasting fees are not included. We always manage to offer some complimentary wine tasting.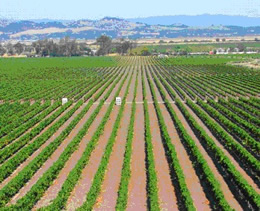 Sonoma Valley Wine Tour differs from the traditional wine itineraries to combine almost all Sonoma Valley wine growing regions in one day, such as: Carneros region-cooler - great for Chardonnay and Pinot Noir - Glen Ellen- where Jack London spend the rest of his life, famous for its excellent Cabernet, Merlot and ancient Zinfandel, among others. In addition, we will go to the upper Sonoma Valley - the most charming part of the whole growing region and home to famous wineries and great scenery.
Our adventure combines wine tasting and wine walking tour within one of Sonoma famous wineries and wine tasting with wine experts. It's a pleasant and an informative experience. Our suggested and most common wineries may include three to five Sonoma Valley wineries from the following: Cline, Chateau St Jean, Ledson, Larson, Jaccuzzi, Homewood, Viansa, Buena Vista Winery, St. Francis Winery, Loxton Cellars, Nicholson Ranch Winery, Gloria Ferrer, Domain Carneros Sparkling Wine.
We are the only Wine touring business specializing in such specific Wine Tours that has been based on our customers' feedback. We thrive to provide you with unique and distinguish service that fits your budget and answer your specific expectations. Our vehicles are comfortable and our tour guides are state licensed multilingual tour guides with international experience.
Join us and we will open the secret doors for you to visit some of the hidden wineries off the beaten paths and meet with winemakers where art, passion, and viticulture meet all in one in your glass of wine "Wine is the most civilized thing in the world" as Ernest Hemingway says.
We may include some hidden wine caves where wine is aged. Join us now and explore also the beauty and romance of the Glen Ellen home to Jack London's State Park where he wrote the famous novel" The Valley of the Moon".
In the charming Glen Ellen, we may go on a narrated tour including the wine tasting as we drive on a farmer's tractor tram through the vineyards, along the way; we stop for taking a closer look at the vines, the grapes and understand the meaning of behind some wine vocabulary such as "terroir". You enjoy more about the site-specific farming practices and enjoy the breathtaking scenery overlooking the Valley of the Moon and the surrounding peaks.
Our Sonoma Valley Wine Tour often includes a visit to an amazing underground estate caves and a tasting of the best red, white and rose varietals will be provided by a wine sommelier or a wine expert. An outdoor picnic lunch is recommended in the middle of the winery to enjoy sun, wine, cheese and BBQ. Explore and admire the unsurpassed quality of life, the sunny side and the scenic hilly wineries surrounding Glen Ellen and Upper Sonoma Valley where we will go next for a new adventure.
We will also take you on a panoramic ride to enjoy the most outstanding and exotic wineries' architectural styles. A photo stop can be scheduled at any of these locations according to your preference. Our next winery is away from the highway, a small winery where you may meet the wine maker. After an optional tour through the ancient vines, you will enjoy some of the best Syrah, Zinfandel, Rose and desert wine among others. The Wine tasting is often at no charge. However, that is subject to change. The tour guide will keep you posted.
Either before or after heading to Glen Ellen and upper Sonoma Valley, we will offer you a guided tour of the historic Sonoma Plaza, where you can tour the charming courtyards, shopping boutiques wineries. From tasting to shopping to simply relaxing in the serenity of California's natural beauty. Lunch may also take place at Jack Cheese Factory where ribs, BBQ, steaks, vegetarian meals and of course cheese &deli are available. Lunch may also take place within a winery in or outdoor.
Thank you for choosing www.winecountryprivatetours.com. We appreciate and value your business. Please recommend us to your friends and get up to 12% off or more on your next trip with us.
We highly recommend our 4x4 SUV tour to better explore the Sonoma Wine Country Tour and its highlands in-depth. In addition, the SUV is allowed to go through many famous streets where vans, buses and stretch limousines are restricted, such Lombard Street, the crookedest street in the USA. It's more affordable for a group of three or more to go on the SUV than on the Van or bus tours. Book online and save money and time or contact us by phone at 1800-210-3008.


Sonoma Valley Private Wine Tour Prices
By SUV:
2 persons minimum are required to conduct our private tours or 3 persons per reservation in our semi-private tours
| Tour Prices: | Semi-Private Tour | Totally Private Tour | Tax |
| --- | --- | --- | --- |
| 1 - 2 Guests | $269.00 | $299.00 | included |
| 3 Guests | $199.00 | $229.00 | included |
| 4 Guests | $169.00 | $198.00 | included |
| 5 Guests | $149.00 | $159.00 | included |
| 6 Guests | $139.00 | $149.00 | included |
| 7 Guests | $129.00 | $129.00 | included |
**Note** : Our decreased and/or discounted prices noted above are based on the number of participants in your own party on these Semi-Private tours. No discount or refund will apply when sharing the SUV or the VAN with other parties who may sign up for the same tour.

By booking a semi-private SUV or VAN tour, you agree to share the required vehicle with other customers. Also you understand that this guided tour might be narrated in two or more foreign languages in addition to English. Nevertheless, we guarantee your tour even if no other participants sign up for that tour as long as the minimum number of participants is acquired.

You may wish to consider our Private Tours if you need more privacy, comfort and flexibility and do not wish to share the trip with other customers.
Our SUV Tours are highly recommended  offering  you a full day tour based on 8 hours with complimentary pick-up and drop off in Downtown San Francisco  and Fisherman's Wharf. Complimentary wine tasting may be offered  in Sonoma Valley saving each guest up to $ 100.00  wine tasting fees!!!  This Tour will Exceed your Expectations and save your Time and Money!
Book 2 private tours now and get 10% off on your second tour –discount applies on the lowest price- (November to March except weekends and Holidays)
** NOTE **
Sonoma Valley Private Wine tour is also available by Luxury Van ,Mini Bus and motor coach . Feel free to send us a travel request & we will take care of the rest. For all group tours and charter tours, Please contact us or send us a travel request .We will provide you with the most affordable and competitive offer and tour. Our Group rate starts as low as $149 Per person!
For all group tours and charter tours, Please contact us or send us a travel request .We will provide you with the most affordable and competitive offer and tour. Our Group rate starts as low as $149 Per person!
By Van: By Bus
We offer local and international clientele a complete leisure and incentive tour packages from corporate - business travel planning that includes conventions packages to group tours including accommodation, ground transportation, group shuttle service and dining. Our staff possesses the experience and knowledge to realize and personalize each package individually to accommodate your travel need and pertaining to your desired budget, travel dates , times, and itinerary. Let us make your business and leisure experience a successful one, our goal is to exceed your expectations!
** NOTE **
Daily Departures
Duration : 8 hours approximately
Pick-up time: 9:00 AM from San Francisco Bay Area, Sausalito. 10am from Napa Valley or Sonoma Valley. (extra fees may apply)
Private SUVs and all Charter tours leave at 9 AM
Return: 4 PM to Sonoma / Napa and 5 PM to San Francisco
Departure: Daily Tour Departures to Sonoma Valley Wine Country
Your lunch may take place in Sonoma Valley Wineries as a picnic lunch within a winery or within a restaurant depending on your choice. We also leave you the liberty to choose your own wineries. You may also stick with our own tour itinerary and you will be in good hands .We have designed a comprehensive and exclusive tour itinerary to meet your travel needs and expectations
Included: Professional and certified tour Guide in a VIP SUV for Private Wine Tours. in a luxury Van or on a motor coach for group charter tours . Complimentary pick up and drop off in most of San Francisco's downtown and Fisherman's Wharf hotels or back to your pick up location.
Not included: food ,wine tasting and tour guides -driver's gratuity.
We can Include all the above if you are interested in signing up for a wine tour all included- Feel free to send us Travel Request and will take care of the rest to save your time and money.
HOW TO BOOK MY TOUR?
You can book your tour online by visiting our reservation secure page and scroll down to "tour information" section. Choose your tour from the "select tour" drop down to select your preferred tour. If you have a special request or a large group, please contact us or send us a travel request so we assist you with your tour reservation and provide you with the best offer. For all group reservations , we will provide you with a promotion code to use on our secure reservation page to take advantage of our group discounted rates and make your online secure payment.
Itinerary for Sonoma Valley Tour
Sonoma Wine Tour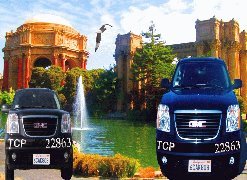 Wine County Tours
Sonoma Wine Tour

Wine County Tours
Sonoma Wine Tour
Wine County Tours
Sonoma Wine Tour
Wine County Tours
9:00 AM - 10:00 AM

Drive to Sonoma Valley

Our Sonoma Wine Tour starts by driving through Marina District home to the Palace of Fine Arts dominated by the Presidio and the Pacific Heights. We keep driving north through the colorful and iconic Golden Gate Bridge passing Sausalito in Marin County on highway 101 dominated by the imposing Mount Tamalpais. As we drive north on highway 101, you can see Richmond-San Rafael Bridge, a 1956 double-decker bridge that measures 5.4 miles and San Quentin State Prison that profiles at the near end of the bridge. A few miles away, you will be able to see Franck Lloyd's architectural masterpiece and national monument known today as Marin County Civic Center. This eclectic landmark is crowned by circular domes symbolizing galaxies and infinity, has been the perfect setting for a number of science fiction movies such; Star Wars, Gattaca and THX 1138. We now exit highway 101 to go on highway 37 East towards Sonoma Valley. As we cross the bridge the separates Marin from Sonoma County, you can enjoy the views over Stone Tree Golf Club and the hanging houses overlooking San Pablo Bay and its picturesque lagoons. We are now coming into the southern part of Sonoma Valley as we pass Sonoma's famous Infineon Raceway on highway 12 that takes us to our first winery.
Sonoma Wine Tour

Wine County Tours
10:00 AM - 12:00 PM

First Wine Tasting

Arriving to the picturesque rolling hills of Sonoma Valley where you will enjoy your favorite wine tasting in two different wineries before lunch.
Sonoma Wine Tour

Wine County Tours
Sonoma Wine Tour

Wine County Tours
12:30 PM - 1:30 PM
Lunch Time
Lunch time may take place anywhere in Sonoma Valley in a restaurant or as a picnic lunch within a winery.
Sonoma Wine Tour

Wine County Tours
Sonoma Wine Tour

Wine County Tours
1:30 PM - 3:30 PM

More Wine Tasting

Our Sonoma Wine Tour will offer you now a relaxing afternoon for more wine tasting and panoramic excursions that combines the best wine growing regions in one. We may visit some wine caves and hidden wineries to add more charm to your wine discovery tour. A wine connoisseur will share with you the amazing story of the wine country while you are tasting your favorite wine over the picturesque rolling hills or from the terrace of a castle overlooking one of Sonoma charming valleys.
Sonoma Wine Tour

Wine County Tours
Sonoma Wine Tour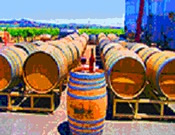 Wine County Tours
3:30 PM - 5:00 PM

Back to San Francisco

Sonoma Wine Tour will now take you back to San Francisco after such amazing journey with an optional side trip via Sausalito where you can decide either to stay with us or enjoy Sausalito and leave back to San Francisco via the ferry (tickets are not included). We often choose to make the breathtaking photo stop at Marin Headland overlooking the Golden Gate Bridge and San Francisco Bay area at the end of the day. The Golden Gate Bridge is San Francisco's most colorful and iconic monument. Thanks to its astonishing giant dimensions, the Golden Gate Bridge becomes the most photographed bridge in the world. These spectacular sweeping views have drawn millions of tourists from all over the world. The Golden Gate Bridge inspired Hollywood most famous movies, such James Bond, in a "View to Kill" and much more.
Sonoma Wine Tour

Wine County Tours
Sonoma Wine Tour

Wine County Tours
5:00 PM - 5:15 PM
Drop Off
Our tour guide will drive you back to your hotel via the famous Pacific Heights (optional). The Pacific Heights is the most expensive area in San Francisco where some Movies Stars and celebrities live such : Robin Williams, Sen. Dianne Feinstein, Don Johnson, Danielle Steele, Nancy Pelosi, Lars Ulrich and more. We may drive by some famous movie locations such the house where Mrs. Doubtfire was filmed.