About Wine Country Private Tours LLC

Thank you for your interest in California Wine Country Private Tours
We are unconditionally committed to excellence?
Our certified business has been founded in March 2004 in San Francisco Financial District by a team of travel experts from the USA and Europe, who combined their 20 years of local and international travel and touring experience to create a unique product based on customers' reviews and expectations.
We are specialized in private custom and small group tours offering our clients a different brand of service and "out of the box" tours and exclusive adventures, unavailable elsewhere! We offer a variety of qualities that make our touring experience unique and memorable.
Our services are professional and designed to make each tour a personal experience. We will ensure that your tour is comfortable and 100% customized to your travel needs and particular requirements. Our tour guides are professional, state-licensed tour guides and not just drivers. They are highly trained, competent tour guides who are able to handle almost any situation they're faced with. They are also multi-lingual and excellent communicators. Their expertise and personality are what make your touring experience come to life. We also provide top of the line vehicles and adopted ground transportations. These qualities and more, make us confident in our ability to run our service in a way that meets our customers' needs and expectations.
We understand that your vacation is important to you; we customize our services to each guest, so that each experience with us makes us popular and unique. In fact, the majority of our clients are repeat and referral guests. Because we understand the twists and turns of California and San Francisco, we decided to run our tours in luxurious 4X4 SUV'S and high-top vans, allowing our company access to the state and city's sites limited and not accessible to other ground transportations. We stop when and where the client says so, allowing the client an interactive and personal experience with our experienced tour guides. These factors are what made us a leader in specialized tour operations in our domain. We are always working hard to come up with new and exclusive tours that make us stand out from the crowd of tour companies. Our philosophy is to combine excellence and fun to provide you with the greatest value at the best price. Our mission is to ensure that your journey with us will be one-of-a-kind, and will create memories to last a lifetime, because we seek in every way to exceed your expectations.
Laws, Regulations, and Insurance
We fully cooperate and comply with Federal and State Laws and Regulations. We are a licensed US Tour Operator and sightseeing tour company based in San Francisco, California. We are giving thoughts to expanding our offices, and opening branches in Europe, Asia, and South America.
Our business and our vehicles are insured and licensed federally, and by the State of California. We are registered with the USA DOT and California Public Utilities Commission (PUC), which allows us to sightsee and transport passengers all over California and the US. We also operate under California CHP laws and regulations. All the above information and licenses are displayed on our website as we believe in transparency. Also, every single tour guide and driver is subject to State safety and drug testing programs.

Secure Payments, Safety and Security Concerns
-How to Identify a Safe and Secure Website?
Secure and Encrypted Transactions: Our website is Secure and daily tested and certified as a hacker safe website complying with the PCI (Payment Card Industry). We also use a high-grade encryption level to ensure that your transaction and credit card information are encrypted and secure using a certified SSL (Secure Sockets Layer). Be aware of all online reservations that don't display this secure "lock icon " shown on the reservation page and the letter "S" must also display within the url in your browser as follow: https://www. The above lock icon indicates that the connection between the reservation page and the web server is secured using encrypted connection to protect your privacy and personal information.
- Hacker Safe: Our Web site has been awarded the nsProtect™ the hacker safe Site Safe seal — certifying that our website is daily tested and passes the nsProtect™ Safe security scan, certifying that our website is totally secure for shoppers and users. In addition, our website is also and daily tested by Trust Wave "Trusted E-Commerce" who is part of our Merchant Banking with the US Bank. - What is a Secure Sockets Layer (SSL): It's a web cryptographic protocol that provides a secure communication over the Internet between a website and a server. This SSL protocol encrypts the segments of network connections above the online Transport Layer using asymmetric cryptography for keys (codes), exchange symmetric encryption and authentication of these codes to ensure privacy, integrity and safety.
Merchant Account and Transactions:
Do we have a Merchant Account and how it works?
Yes we do have a Merchant Account-our merchant bank legally collects payments from customers who agree to shop on our secure website and securely verifies the accuracy of your credit card information and the availability of your funds, then authorizes your transaction( you approve when shopping on our website ) in order to obtain the required funds and then transfer them to our merchant account. If you do not agree with our terms and tour prices, you can at any time stop this transaction before you process it on our website. All our prices are clearly posted on our website in US currency and the price is per person tax included unless otherwise noted.
Our Payment Gateway: As an e-commerce certified merchant and website, we provide a complex and secure virtual payment gateway to ensure a secure and encrypted concoction between our website and the server. We take every online secure measure to protect your privacy and personal information. Our payment gateway is very reliable and well known as (www.Authorize.net).
Web Site Liability and Disclaimer
© 2004-2012 DBA California Wine Country Private Tours
LLC is located in San Francisco Financial District; 101 California Street, Suite 2710, San Francisco, CA 94111
2004-2012  http://www.winecountryprivatetours.com /©

and all affiliated websites and businesses  
All our websites and all material thereon are copy right. All photos, videos, images, web content pages, maps and itineraries are copy right. Our logo and domain name are copy right and trademarked, and registered by the Secretary of State of California in Sacramento. Our website  www.winecountryprivatetours.com and all affiliated websites are the exclusive property of our business. The use of one or any of the above can be subject to law suits according to State and Federal Laws. We made every effort to ensure accuracy; however some of the information, products, or services on this website may contain inaccuracies and typographical errors. Changes and corrections are periodically made and added to the content of our website. We assume no responsibility for any information, products, and services obtained throughout our websites. If you as an individual or as a business owner have any intention to use our logo or any other material for any purpose, please contact us and let us know more about how you intend to use them.
Privacy Policies, Terms and Conditions
We have designed comprehensive web pages regarding our terms and privacy policy. To learn more about our privacy policy, please click here for more information about: Our privacy policy Terms Conditions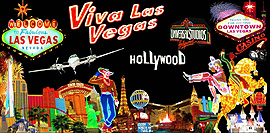 Additional Services: Private, Escorted Tours and Tour Packages
We arrange complete group packages and services, including city sightseeing custom tours in many languages, dining, theater, cultural and art venues, attraction tours and visits, and much more. We provide the most exciting, exclusive, entertaining, private and escorted tours in addition to our semi-private and affordable small group tours. Our brand new vehicles are top of the line and equipped with leather, sunroof, DVD player, video games, microphone PA system, On Star system, satellite phone line, and much more. Our vehicles include but not limited to; high top panoramic limousine vans, 4X4 SUVs, stretch Limousines, jeeps, and motor coaches.
We provide tours to all of Northern and Southern California, Nevada, Arizona, and Utah. We are looking to expand our horizons to cover more states. We offer are daily and weekly tours, adventures and travel packages in San Francisco, Los Angeles, San Diego, Las Vegas and to all western national parks and attractions leaving from San Francisco, Los Angeles or Las Vegas. We also customize our private and group tours to meet our customers' travel needs and expectations
Our signature tours are San Francisco tours, Alcatraz, Muir woods and Redwoods National park tours, Yosemite and Giant Sequoias adventures, Point Reyes natural wonders and outdoor tours, Mendocino and Lake country wine tours, Silicon Valley tours, Hot air balloon and Safari adventures, wine country (including Sonoma and Napa), the Giant Redwoods and Sausalito, Monterey, Carmel, 17 Mile Drive, Pebble Beach, Hearst Castle, Big Sur, Mammoth Lakes, Mono Lake and Death Valley, Lake Tahoe and Reno but we also offer guided tour to other locations including San Luis Obispo, Solvang, Santa Barbara, Malibu, Los Angeles, the Tournament of Rose Parade, San Diego. We offer Group Tours and travel Packages to Laughlin, Las Vegas, the Grand Canyon, Sedona, Monument Valley, Brice Canyon, Zion, the Valley of Fire, Lake Mead, Hoover Dam, and back to Las Vegas and much more.
Please feel free to contact us so we customize your tour package , pick up location and or your preferred departure and arrival city anywhere in the above states. You can also fill out our Travel Request form and we will get back to you as soon as possible.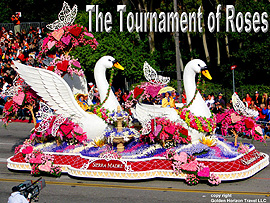 Business and Corporate Travel
We know that our business clients are extremely busy people, and so we will do our best to make your experience as enjoyable as possible. We offer convention and meeting services in addition to providing local ground transportation and tours for attendees, we have developed a customized online travel website portal program to handle all your travel and business needs.
As a San Francisco, California-based sightseeing tour operator and a Destination Management Travel Agency,  We provide  top-notch Corporate-Convention, and quality Leisure Travel and Tour Services, for business or leisure groups. Please feel free to send us a Travel Request Form or contact us for more details.
We offer international clientele; complete corporate or business travel planning that includes conventions packages and tours. Our staff possesses the experience, knowledge, and understanding to realize any group travel vision. Each package is individually designed to accommodate client needs pertaining to their desired budget, travel dates and times, and itinerary. When it comes to planning business conventions or tours, we want to make your experience as Convenient and Successful as possible. Our services include but not limited to the following:
First class hotels
Adapted Ground Transportation , Maritime and Air Tours
Dining in the most celebrated restaurants
Guided Tours in more than 10 languages.
Escorted and Custom Tours
Meeting Centers
Catering
Private  Custom Tours
Exclusive Tours and New Adventures
VIP Services
Interpreters and much more
Corporate Conventions
Our Event Management staff expertly facilitates all events through services customized to the client. A dependable team of professionals orchestrates all event arrangements, including equipment, catering, ground transportation, and other specialized event requirements. We remain involved in every step of the way to ensure that your special event or convention is a success.
Airport Meeting, greeting and Ground Transportation
Our team offers you the best meeting and greeting services at any local Airport related to your tour and travel package in more than 10 languages. Please fill out our
Travel Request
form and we will take care of the rest.
Convention Tours
All travel packages include access to all the most popular sights, dining in the most celebrated restaurants, adopted ground transportation, and the best accommodations in terms of location and amenities. Each tour is assigned a Tour Director and Tour Guides from the moment of arrival to the moment of departure of our clients.
Contact Us
We are confident that your experience will be a pleasant one. If you have suggestions to improve our website, our services, or for any other inquiries, please contact us and we will take care of the rest.  
Quotes, Commissions and Travel Agents: We respond promptly to every tour and travel request with a competitive quote estimate based on your budget and itinerary. Please provide the number of participants in your party, the dates of travel and above all your desired budget. We have designed a new comprehensive web page with a summary of our products for travel agents and tour operators you can visit by clicking on this link. ( ght.com/touroperatorstoursincalifornia.htm)
As for commissions, you can sell our products and tours for the price that meet your budget and expectations and add your commissions on top of the required price you will be promoting at your end. Our rates and tour prices are final and are not commissionable as advertised on our website. However, some exceptions may apply for large groups and partners.
Thank you for your interest in our business. We look forward to meet and exceed all your travel needs and expectations.